Have you ever worn a good, strong helmet?  Amidst the battles of this present life, I cannot think of a better hat to be wearing:
For he put on righteousness as a breastplate, and an
helmet of salvation upon his head; and he put on
the garments of vengeance for clothing, and was clad
with zeal as a cloke. (Isaiah 59:17)
Stand therefore, having your loins girt about with truth, and
having on the breastplate of righteousness; And your feet shod
with the preparation of the gospel of peace; Above all, taking
the shield of faith, wherewith ye shall be able to quench all the
fiery darts of the wicked. And take the helmet of salvation,
and the sword of the Spirit, which is the word of God
(Ephesians 6:14-17)
Some early commentaries on Ephesians identify this helmet with Christ Himself:
It is Christ indeed who is the author of salvation. He is our head. He descended to us and redeemed us by his own mystery. It is he indeed who guards the heads of the faithful. Therefore he is the "helmet of salvation." He is the Word by which the adverse powers are overcome and taken captive…. Christ, who is the Word of God, was sent to overcome all corruption and wickedness and even death itself. It is in this sense that Paul refers to "the sword of the Spirit, the Word of God."
~ Marius Victorinus (Epistle to the Ephesians 2.6.17.32)

Because of this helmet of salvation all the senses in our head remain intact. It especially protects the eyes. Solomon in Ecclesiastes notes that "the eyes of the wise are in the head." Paul understood the importance of headship. He knew why the eyes are located in the head. If Christ is the head of a person of faith and "the eyes of the wise are in the head," it follows that all our senses, mind, thought, speech and counsel (if, that is, we are wise) are in Christ.
~ Jerome (Epistle to the Ephesians 3.6.17.34)
I love St. Jerome's comment that "all our senses, mind thought, speech and counsel" are supposed to be "in Christ".  Twenty four hours a day, seven days a week, without exception, every aspect of our lives is to be offered to Him.
Therefore let us not sleep, as do others; but let us watch and
be sober. For they that sleep sleep in the night; and they that
be drunken are drunken in the night. But let us, who are of
the day, be sober, putting on the breastplate of faith and love;
and for an helmet, the hope of salvation. For God hath not
appointed us to wrath, but to obtain salvation by our Lord Jesus
Christ, Who died for us, that, whether we wake or sleep, we
should live together with him. Wherefore comfort yourselves
together, and edify one another, even as also ye do. And we
beseech you, brethren, to know them which labour among you,
and are over you in the Lord, and admonish you; And to esteem
them very highly in love for their work's sake. And be at peace
among yourselves. (1 Thessalonians 5:6-13)
Christ is our helmet, and Christ is our hope.  Thus, our helmet is "the hope of our
salvation".  Our salvation hope is rooted in the very character and will of God, who
has "not appointed us to wrath, but to obtain salvation by our Lord Jesus Christ".
God wants me to be saved.
This brings me hope, comfort, and peace.
I may stumble. I may fall. I may fail to understand.  I may be a knucklehead.  I may be slow to learn.  But I will continue struggling against sin, and I will continue following Christ. I will never despair, because . . .
The most powerful Person in the universe desires my salvation.
And I trust Him to achieve it.
~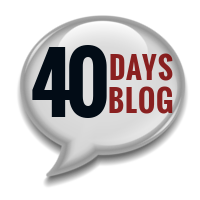 This is day thirty-six of the 40 Days of Blogging.
For more articles on hats, check out these bloggers.